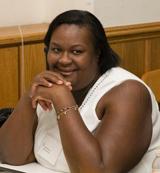 We are proud to have your child attend P.S. 249. We want to empower our students to strive for high academic excellence. We provide a stimulating and nurturing environment where all students, regardless of ethnicity, are provided with an equal opportunity.

It is our goal to develop bi-literate, bilingual and bi-cultural life-long learners. We are committed to exposing children to two languages, Spanish and English. We take pride in our rich and diverse cultural and ethnic mix in both students and staff; and we take pride in our school as we seek to provide students with a strong academic foundation.

Our acclaimed Bilingual/Dual Language program is second to none in the community it serves. We promote a deep sense of family and belonging among the staff, students and parents; and the development of your child is a team effort. Throughout your child's stay here, they will be offered extensive curricular and extracurricular programs.
Sincerely,
Elisa Brown
Principal